[ad_1]

While it is unlikely the ATM is the next Pay Phone, technology still has an important role to play in the future of automated teller machines. After all, this is the world of "me".
Spawned by the advent of the smart phone (with US market penetration reaching 237.6 million and growing, according to Statista) – convenience, personalization, and immediacy have become the name of the game. How much is in my bank account? I'll pull up my banking app. Siri, where is the nearest Italian restaurant? What are the reviews?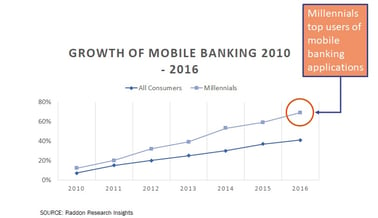 But the growing "me" culture is not necessarily about being self-centered. At its heart it is a growing culture of self-service. Beyond pay-at-the-pump and grocery self-checkout more people are "designing" their pizza (Dominos), ordering their food for pick-up (every restaurant ever), utilizing online/mobile banking, attempting to solve their own customer service problems, and teaching themselves how to do just about anything (Thank you, YouTube. You helped me install my floors, install a sink shut-off valve, add the ice line for my refrigerator…).
Service, Reviews, and Coupons
A few months ago, my husband told me we needed a new blender. Not just any blender. He wanted a specific model of Vitamix – which they had in stock at the local Bed, Bath and Beyond.
Could he order it online? Yes. But it would have been significantly more expensive. So, of course we go and pick up this blender and take it home.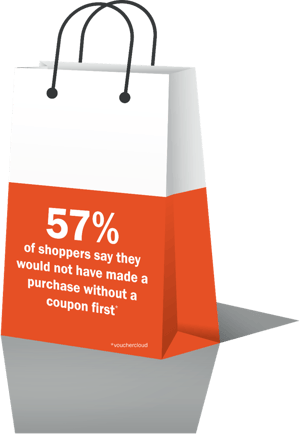 But it ends up being the wrong blender. Apparently, the model we wanted had sold out just before we arrived (they only had one) and the previous year's model had been mistakenly placed on the shelf.
Amidst a bit of grumbling, we drive the blender back to the store to return it. Where, lo and behold, the person who bought OUR blender had returned it because they intended to purchase the one WE bought. But now the model we wanted was marked down as an open box item AND we had found an in-store coupon on RetailMeNot on the way to the store. End result? Blender purchased at significant discount.
Now think about your most recent memorable purchasing experience? Did you…get a discount? Take advantage of a sale? Get something exclusive? I bet you did. If you didn't, it wouldn't have been as memorable. It certainly wouldn't make for a good story. Unless it was negative.
But notice something – there are zero other people in that story.
We located the blender online

We purchased the blender

We found the restocked return

We found the coupon online
Today good service is the facilitation of self-service through a friction-less environment…that still manages to make the consumer feel special. We did not feel particularly special when we ended up with the wrong blender. But no one else was able to purchase that blender at an open box discount once we had it in hand. Because everyone loves a good discount.
Really. Everyone. Coupons literally create happiness. A 2012 study found people that received a $10 voucher had a thirty-eight (38%) rise in oxytocin levels and reported being eleven percent (11%) happier than people that did not receive a voucher.
What about my ATMs?
Alright, people like deals and self-service. What does this have to do with my ATM? Tons.
For one thing, ATMs are arguably the first real self-service kiosk to go mainstream. They are the Coca-Cola of self-service. But, just like good old Coke, they have to update their look to stay with the times. Side Note: No one wants to use your old, ugly, dirty machine.


A pretty, brightly lit ATM prominently displayed can attract customers and even promote in-store spend.

Surcharge-free is the best deal around! You've probably said it, so say it with me, "I don't want to pay for MY money." Paying a surcharge is literally the exact opposite of getting a discount and people recognize that fact. Many actively avoid locations where they have to pay for access.

Keep surcharged cardholder attention and transactions with advertising throughout the ATM transaction offering special discounts that "refund" the surcharge through discounts on in-store purchases…only for ATM users.

Coupons create happiness. What if your ATM users could select their own coupon? Self-service + personalization + deal = win!
Your ATM isn't going extinct…but it might be a dinosaur. Keeping your ATMs relevant is more than relying on a continued love of cash. It's about staying up-to-date and catering to market trends. And, if you do it right, you might just cash in on your bottom line, too.
Need to update your retail ATMs and service? Check out FCTI's MBA® program!
Topics: atm marketing, self-service, retail ATMs
---
Rebecca Hellmann has been researching and writing in the payments technology industry for over six years. Prior to the payments industry, Rebecca developed marketing, branding, and content for businesses such as Bil-Jac, Benjamin Franklin Plumbing, and Homestead Furniture. She currently works as Director of Marketing for FCTI, Inc.
Find me on: 
[ad_2]

Source link