[ad_1]

Cash machine network Link is to increase the fee it pays ATM operators to keep remote free-to-use machines available.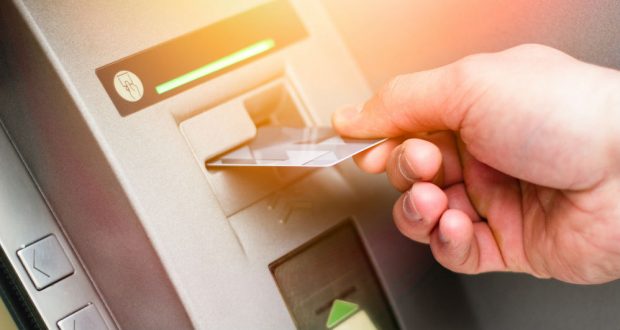 Operators will be offered up to £2.75 per withdrawal to persuade them to keep at-risk machines free.
Taking effect from 1 April 2019, the 'super premium' will be made available to around 3,500 free-to-use ATMs that are currently 1km or more away from the nearest free-to use ATM or form part of Link's Financial Inclusion Programme, which safeguards free ATMs in remote and deprived areas.
It is expected that about 1,000 of these ATMs will initially be eligible to receive a premium, but this is likely to increase as cash withdrawals at ATMs continue to fall.
John Howells, chief executive of Link, said: "While many consumers are turning to alternative payment methods such as contactless cards, it is vital we continue to provide free access to cash to those who need it. These premiums will further safeguard ATMs in remote and less well-off areas."
The Association of Convenience Stores (ACS) has welcomed the announcement, but said it is evidence that Link's interchange fee cuts over the past year has had a "disastrous impact" on rural communities.
ACS chief executive James Lowman added: "It is wrong that Link continues to wield such power over what is an essential service to millions of people. We need a long term strategy backed by proper funding to secure a strong ATM network."
Federation of Small Businesses (FSB) national chairman Mike Cherry agreed the need for these 'super premiums' highlights the failures of the ATM market. Cherry called for the Payment Systems Regulator to intervene and help the industry formulate a long-term strategy for maintaining free access to cash across the UK.
He said: "These new subsidies will only cover around 2% of the total ATM network. We look forward to seeing more detail on the eligibility criteria for the super premiums and details of how they may be rolled out more widely in future.
"We're calling on all those affected to sign the FSB and Which? #SaveOurCashpoints petition and help us urge the PSR to step in and address the chronic ATM market failures that are damaging communities all over the country."
Jenni Allen, managing director of Which? Money, added: "Boosting premiums for machines in remote areas has so far not been enough to stop cashpoints closing around the country, including in more remote areas where they are desperately needed – so we hope this latest move from Link is enough to arrest this alarming trend.
"What is urgently needed is for a regulator to be given a duty to protect access to cash, so that the millions of people who rely on it in their lives are protected from rapid changes through ATM and bank branch closures."
[ad_2]

Source link