[ad_1]

"We didn't tackle well today, but we made up for it by not blocking. When you ask me about my team's execution, let me just say that I'm in favor of it."
John McKay (1923 – 2001), former college and NFL head football coach
I love college football season, and to wrap-up "Random Thoughts" week, the irreverence of Coach McKay is a good place to start.
So, here are two random thoughts about business, with college sports examples as the backdrop:
One, you have to be able to laugh at yourself and your team. We don't always win, and we don't always play well, even if we do win. But, it's a team. It's a collection of people who want the same thing for each other. (Side note: If you have someone on the team who doesn't, remove them.) Teams have to have room to make mistakes, to learn and grow, to have fun with each other and at each other's expense.
In a college baseball game, in 1983 or so, a kid hit the only slider I ever threw about 600 feet, but just barely foul. Jimmy "Gut" Gazzolo, my catcher came to the mound. "Don't ever throw that pitch again!" he said. As he ambled back to the plate he looked at the sky and yelled, "What am I talking about? Don't ever CALL that pitch again." Laughter ensued, and we were even closer as a team.
Two, it has to be about something bigger than "the game." Tomorrow night is a big night for my favorite team, the University of Iowa Hawkeyes. We host the big, bad Wisconsin Badgers in historic Kinnick Stadium, one of America's best arenas.
At the end of the first quarter, both teams, the officials, the bands, the stadium workers and 70,000 fans will turn and wave to the kids and their families on the top floors of the University of Iowa's Stead Family Children's Hospital. It's become known as The Wave, and when we do it, I will cry my eyes out. Again. Every. Single. Time. Because those kids and their families are bigger than the game.
By the way, our kids and our families are bigger than the game in which we play, too.
---
About the Author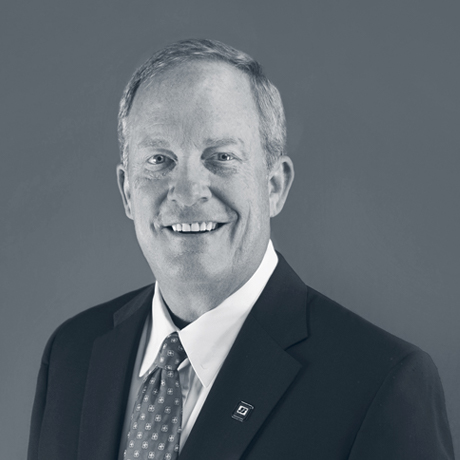 As a 24-year veteran of financial services technology, Steve has served in a variety of sales and marketing leadership roles with Fiserv, Metavante / FIS, and Acxiom Corp., among others. At SHAZAM, he's responsible for setting strategies and leading SHAZAM's sales, client engagement, … read entire bio
[ad_2]

Source link