[ad_1]

When I was young, my drive and focus were centered on sports. My favorite was football and after playing several years in my youth, I was fortunate to continue playing in college. It's still my favorite and I give back by volunteering as president of my local youth football league.
The lessons I've learned from football continue to benefit me today. Building on that foundation, I've had the pleasure of assembling a talented team of client executives at SHAZAM who make up Team CRG — Client Retention and Growth.
Teamwork
When you're part of a football team (sometimes with up to 90 players) understanding your role and that of your teammates is critical. Trusting teammates to do their jobs is of utmost importance. In business it's much the same. With many departments working together as one, we trust each other to do our part so that, together, we are successful.
Discipline
A player must have discipline, possess a good work ethic and endure constant evaluation. Back in the day, I was scrutinized by my coaches. I may not have appreciated it at the time, but it did make me a better player. I remember one of my coaches saying, "When I stop yelling at you, then you have a problem." He was investing in me and trying to make me better. This is a lesson I share with my son and my team at work. If we're not disciplined in our work, mistakes happen, and we fail to execute our initiatives.
Perseverance
Not making first string, missing a block resulting in your teammate getting hurt, fumbling the ball or botching a play that loses the big game are much like business — where roadblocks are also inevitable. What if we make a mistake, forget a follow up call, miss a meeting or don't contribute to a team goal? In business we can't quit. Our job is to be persistent and turn disappointment into opportunity.
Goal setting
In sports, and at work, team-oriented goals help players be accountable for meeting their expectations. Goal setting is a great tool for everyone. They help us grow and improve. In business we all have goals that measure if we win or lose.
A high you can't buy
Football is "a high you can't buy." Playing the game is a huge adrenaline rush. There's great value in giving it your all. And when there's team success, it's a great feeling. You can experience this same excitement within your organization. When we serve our clients and meet our annual business goals it's "a high you can't buy."
What I miss most about football isn't the wins or big plays, it's my team. I continue to stay in touch with many of my former teammates who are spread across the country. I know when I need help in any way, shape or form, I can reach out and someone will respond — no questions asked.
In business what do I like the most? My team. I'm proud of my team, their accomplishments and their drive. It's exciting to watch them grow, collaborate with clients and develop success for the future. It's a touchdown-kind of feeling.
---
About the Author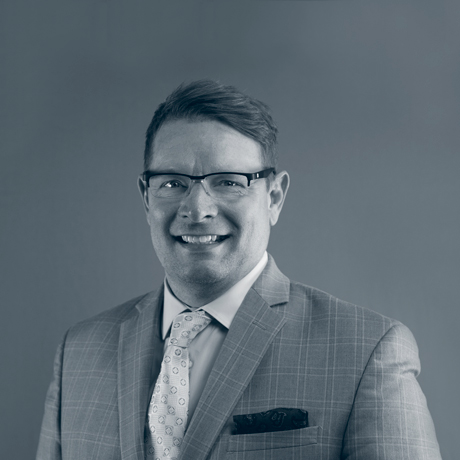 Clint Crain establishes long-term strategic partnerships with partner financial institutions by growing clients top line revenue relationships in the ever-changing financial institution industry. His extensive k … read entire bio
[ad_2]

Source link