[ad_1]

Bank publishes research findings on UAE employers' perceptions on hiring people with disabilities

Panel discussion discusses strategies on workplace inclusion

Private sector companies share firsthand experience of hiring people of determination
Dubai, 31 July 2018: Emirates NBD, one of the leading banking groups in the region, convened a panel discussion to debunk myths among UAE companies on employing people of determination (people with disabilities).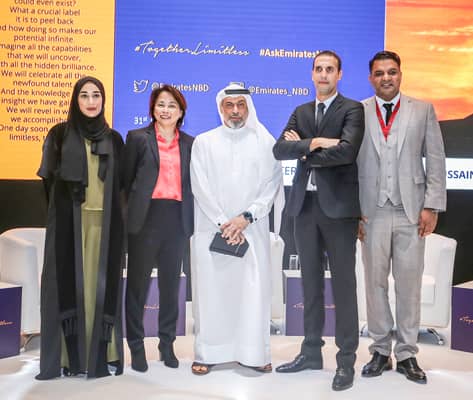 Held under the bank's #TogetherLimitless advocacy platform for persons of determination, the event discussed key findings of research commissioned by the bank to better understand UAE employers' perceptions on hiring people of determination. The Ipsos-led research interviewed 70 C-level executives and HR managers from companies with 75 plus employees across Dubai, Abu Dhabi and Sharjah through face-to-face meetings, online questionnaires and included seven in-depth face-to-face interviews. 
In conjunction with the research, Emirates NBD has also published a whitepaper (www.emiratesnbd.com/pwdwhitepaper) basedon qualitative interviews with 15 persons from UAE-based private sector companies affiliated to Careers Network, and organisations like Manzil and Community Development Authority, Dubai.
At the panel discussion, speakers comprising private sector employers and government policy makers debunked myths around employing people of determination by sharing first-hand experiences and successful strategies. 

Panelists also highlighted the support provided by Emirates NBD's The Careers Network, a workplace inclusion initiative under #TogetherLimitless that connects work-ready candidates to employers interested in bringing diversity into their workforces. Quarterly recruitment 'Meet Ups' as well as workplace inclusion workshops, candidate assessments, selection and job coaching are offered free of cost to UAE companies by The Careers Network. 

Panelists included: Deepak Malathi, Head of HR – Fashion Division, Splash (part of Landmark Group); Fatima Abdulrahman, Chief Human Resources Officer, Tanfeeth (part of Emirates NBD group); Dr. Hussain Al Maseeh – Expert – Social Development and Care Sector- Community Development Authority; and Yassine Bakkari, Operations Director and Diversity Champion, L'Oréal Middle East.

During the discussion, Fatima Abdulrahman, Chief Human Resources Officer, Tanfeeth stated, "Hiring people of determination needs several prerequisites in place to ensure that the experience is mutually beneficial and fulfilling for both the employee and employer. As an employer, creating an inclusive corporate culture that accepts people from all walks of life is priority. This attitude can be achieved by including informal discussions, educational internal communications and employee volunteering opportunities. It is also very important that the job description is customized to the employees needs and capabilities to ultimately provide a sense of fulfilment to the
employee. Research shows that hiring people with disabilities also translates into increased employee engagement, which in turn drives profitability."
Dr. Hussain Maseeh – Expert – Social Development and Care Sector- Community Development Authority added: "There is a definite increase in awareness and willingness from the public and private sectors to support people of determination. However, more dedication is required from the private sector to support Emiratis and non-Emiratis with disabilities. Initiatives such as today's discussion underline the importance of an inclusive environment at workplaces across the country and I am confident that our efforts will contribute to the vision of His Highness Sheikh Hamdan bin Mohammed bin Rashid Al Maktoum, Crown Prince of Dubai and Chairman of the Executive Council to make Dubai a disability-friendly city by 2020."

"Our mission at L'Oréal is to bring "Beauty for all", and at the heart of this mission is our diversity strategy, so we strive to provide an environment that is inclusive for all employees of different backgrounds and needs. Our journey to become one of the leaders in diversity and inclusion started ten years ago when we issued a global policy to promote the inclusion of people with disabilities. Today, the Group has employed over 1,200 people who are differently-abled in various functions and roles across the world. This has inspired us, at L'Oréal Middle East, to follow the same vision and aim by having 2% of our talent pool to be differently-abled by end of year," said Yassine Bakkari, Operations Director and Diversity Champion at L'Oréal Middle East. "According to the 2016 Annual Report of Global Economics of Disability, 85% of disabilities are acquired during life, hence we will continue to intensify our efforts to attract more and more differently-abled people by offering them a work environment and careers that are adapted to their specific needs."
Today's panel discussion was part of #TogetherLimitless' series of quarterly town-hall sessions to build community awareness toward disability mainstreaming. In the 18 months since its launch, the bank's Careers Network has helped over 50 candidates gain employment among 19 companies.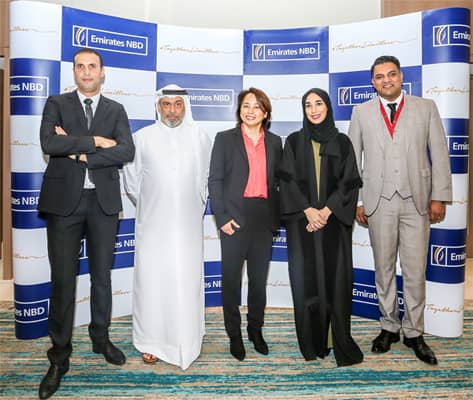 [ad_2]

Source link