[ad_1]

Dubai, 07February 2018: As part of the bank's strategy to boost nationalisation efforts, Emirates NBD, a leading bank in the region, today announced its participation at the Sharjah National Career Exhibition for the 20th consecutive year. The bank will conduct on-the-spot interviews to offer admissions to candidates aspiring for careers in the banking sector. The exhibition, which is held exclusively for UAE Nationals, is among the UAE's most popular career events as it offers excellent training and employment opportunities for national graduates.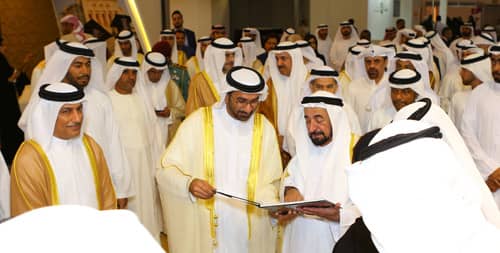 Commenting on the bank's participation at Sharjah National Career Exhibition 2018, Husam Al Sayed, Group Chief Human Resource Officer, Emirates NBD, said: "As a home-grown bank of the UAE and a market leader in the country's banking sector, we have a long-standing commitment to developing the UAE national workforce. Through exhibitions such as Sharjah National Career Exhibition we continue remain focused on building a strong nationalised workforce and identify the future Emirati leaders."
At the exhibition, the bank will offer on-the-spot entries for applicants of its 'Programme for Accelerated Learning (PAL), talent advancement programme for university grads. PAL is a six-month extreme training programme covering several components including complicated banking systems, discussion skills, delegation skills, inspiration theories, and training and coaching, among others. The training also includes on the job training, enabling PAL trainees to gain banking experience whilst preparing them for a range of Assistant Manager or Officer duties within the bank.
Emirates NBD will also invite applications for a variety of training and mentoring programmes under its Al Misha'al programme, targeted at high school graduates. In addition to the training programmes, the bank has also on offer a number of high-impact job vacancies open for applicants with extensive experience in the banking sector.
"Every year, we look forward to meeting young, passionate nationals from across the seven emirates. We are seeking candidates with a positive attitude and motivation to contribute to our organisation. This year, the bank's overall commitment is to hire 170 high school graduates for the Misha'al program and 60 Bachelors graduates for the PAL program," added Al Sayed.
As part of the bank's Emiratisation strategy and commitment to nurturing young Emirati talent, Emirates NBD runs a series of employment training programmes for UAE nationals. Menha by Emirates NBD is a scholarship programme that provides financial support to UAE national students, while opening doors to future career opportunities at Emirates NBD. The bank's Programme for Accelerated Learning (PAL) which crossed a ten-year milestone in 2015, provides world-class training over to college graduates who aspire for a career in the high growth banking sector. In addition, the bank runs Al Misha'al, a programme that inducts high school graduates into the bank following three months of rigorous training in various job-related subjects such as banking operations, branch automation, and customer service, among others.
To know more about Emirates NBD's training programs, please visit: www.emiratesnbd.com/careers/en/nationalization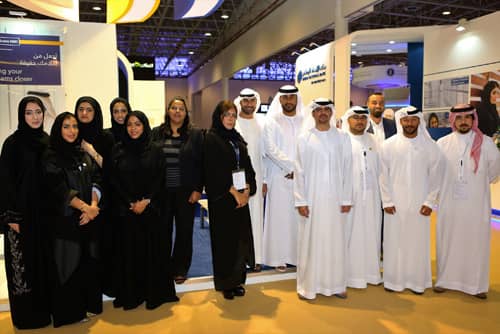 [ad_2]

Source link