[ad_1]

Dubai, UAE, 8 August 2018: Dubai Electricity and Water Authority (DEWA) has signed an agreement with Emirates NBD bank to provide special offers to DEWA's customers on DEWA Store, which DEWA will launch on its smart app. DEWA Store will provide exclusive offers and discounts to its customers in cooperation with a number of government and private sector companies. This is the first store of its kind for government departments in the UAE, and is part of DEWA's efforts to provide value-added services to make its customers happier.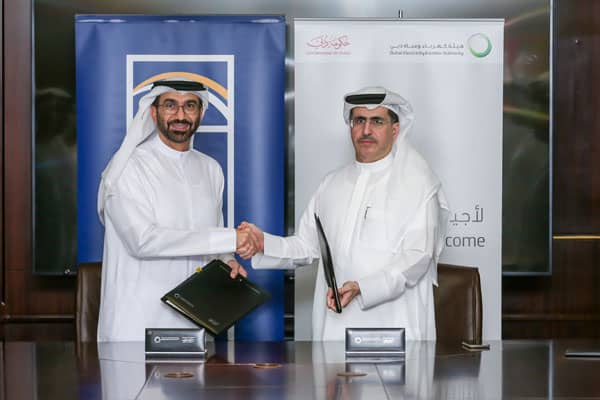 The agreement was signed by HE Saeed Mohammed Al Tayer, MD & CEO of DEWA, and Hesham Abdulla Al Qassim, Vice Chairman and Managing Director of Emirates NBD.
"We are pleased to sign this agreement with Emirates NBD to join the list of companies that will provide exclusive discounts and offers to DEWA's customers. DEWA Store, which will be launched on DEWA's smart app, is part of DEWA's efforts to establish its position as a part of the life of every individual and family in society, and its commitment to encourage smart adoption, enhance the happiness of its customers, and provide added value for its smart services. This will meet customers' needs, exceed their expectations, and contribute to transforming Dubai into the smartest and happiest city in the world, as well as encourage customers to use DEWA's smart app," said Al Tayer.
Al Tayer commended Emirates NBD as a distinguished national organisation. He emphasised the importance of integrating the efforts of government and private organisations to promote services that achieve the happiness of customers and society as a whole.
Al Qassim noted that the agreement with DEWA is aligned with the vision of the wise leadership to make Dubai the smartest and happiest city in the world by enhancing the lives of the city's residents.
"As a home-grown bank, Emirates NBD is pleased to be among the first organisations to partner with DEWA for DEWA Store on its smart app, which will enable DEWA customers to avail exclusive offers on our banking products and services. We are certain that our offers will be well received and we look forward to further collaborations with the UAE public sector to enhance the lives of the people of the UAE," added Al Qassim.
DEWA has developed DEWA Store after surveying and studying opinions and feedback of its customers, partners, and society members about its services. This includes brainstorming sessions for relevant stakeholders, including customers, employees, and partners to learn their views and suggestions about the value-added services that DEWA can provide to make its stakeholders happier. DEWA Store also encourages customers to use its smart app, which supports major platforms such as iOS and Android. Customers can access DEWA's services anytime, anywhere, without the need to visit the customer happiness centres.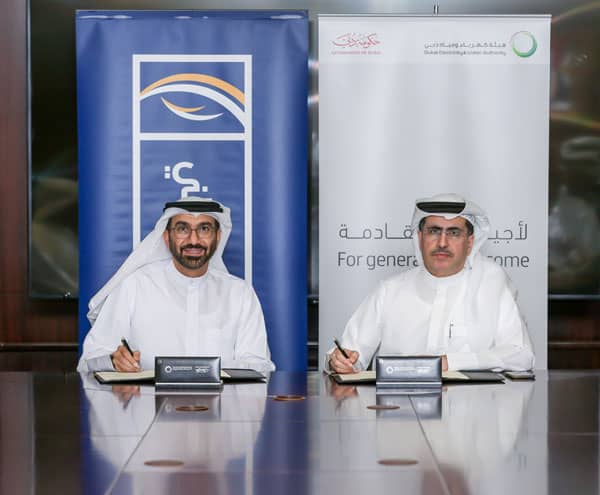 [ad_2]

Source link