[ad_1]

A majority (78%) of US workers live paycheck to paycheck, according to a 2017 CareerBuilder Survey. One in four workers do not contribute to savings most months. Higher salaries do not end money issues, either. Of workers making $100,000+, nine percent (9%) are living paycheck to paycheck. The percentage only rises as income decreases – with twenty-eight percent (28%) of those making $50,000-99,999 and fifty-one percent (51%) of those making under $50,000 also counting on the next payday.
The reason? Most US adults are not financially literate.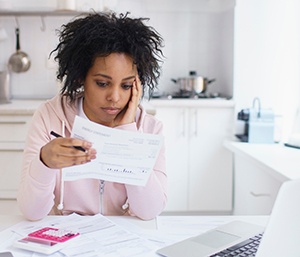 While many acknowledge the desire for an emergency fund and a comfortable retirement, many are in debt with little understanding of how to dig out. While a strict budget system to manage bills and expenses could help workers plan better, a 2016 study from US Bank reported less than half (41%) of US adults use a budget.
Clearly the issue is not a lack of desire for financial freedom but a lack of understanding in regard to realizing that goal. A recent survey from Raddon Research Insights, a research and consulting firm, found that forty-four percent (44%) of respondents consider themselves financially literate. However, upon completing a fifteen-question quiz, the majority of participants failed – with only six percent (6%) scoring ninety percent or better.
The same survey also saw a positive response to educational efforts regarding money management, retirement, and investments. In fact, fifty-five percent (55%) of millennials, forty-seven percent (47%) of major bank customers, and thirty-eight percent (38%) of total respondents said a financial literacy program would be valuable. But how would you promote it?
Certainly, you would consider email, direct mail, website banners, posters, mobile app notifications, or even statement stuffers. But, hold the phone, what about the ATM? Here are five reasons you should make sure your ATMs help boost your financial literacy program.
Target your audience while they think about financial decisions. – ATM users are actively accessing their account and thinking about spending…the perfect association to help trigger memory storage.

US adults rely on ATMs. – Sixty-one percent (61%) of adults in the US use an ATM at least once per month, according to a Customer Monitor Survey from Mercator.

Mobile banking users use the ATM more often. – A 2016 ATM Market Benchmark report from Mercator shows mobile banking users are sixty-five percent (65%) more likely to use the ATM than visit a teller. And a study from Raddon Research Insights notes ATM use rises as mobile banking use increases – with twenty-three percent (23%) of all mobile users and fifty-four percent (54%) of frequent mobile users reporting an uptick in their visits to the ATM.

Younger accountholders rely on the ATM. – US adults ages 22-37 (Millennials) report ATMs "as central to how they manage their money". In fact, access to free ATMs is one of the largest factors considered when millennials move their accounts to other financial institutions, PaymentsSource

It's unexpected. – The element of surprise is a powerful thing. Most people don't expect an informative and/or timely promotion at the ATM. So, it is more likely to be remembered.
Oops! I lied. Reason number six is…
Because you can track your response. – Compare message delivery (transaction volumes) with registrations using a unique landing page URL, QR code, Text/SMS response, or promotional code on the ATM screen and on the receipt.
Financial literacy is important but promoting your financial literacy program doesn't have to be. Expand your traditional marketing channels to include the ATM to help your cardholders associate responsible financial decisions with your brand.
---
Rebecca Hellmann has been researching and writing in the payments technology industry for over six years. Prior to the payments industry, Rebecca developed marketing, branding, and content for businesses such as Bil-Jac, Benjamin Franklin Plumbing, and Homestead Furniture. She currently works as Director of Marketing for FCTI, Inc.
Find me on: 
[ad_2]

Source link